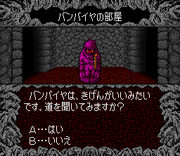 Vampire (バンパイヤ) is a hairy undead monster that wears a chain.
Vampires first appeared in The Return of Ishtar, where there are four varieties of them: Light Violet Vampire, Orange Vampire, Green Vampire and Black Vampire.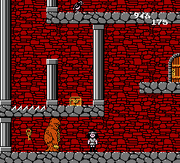 In The Quest of Ki, Vampires are stationary enemies that usually block the path, Ogres also having a similar function. The player loses one life if Ki touch a Vampire, and they won't disappear if it happens. They can be removed from the room by taking the treasure box with a cross.
In The Blue Crystal Rod, a single Vampire can be found in the remains of the Tower of Druaga. A Vampire also appears in the prologue of the game.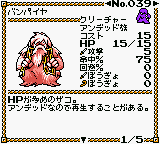 Vampires appear in Seme COM Dungeon: Drururuaga.
In The Nightmare of Druaga: Fushigino Dungeon, Vampires appear in different varieties like Light Violet Vampire and Orange Vampire.